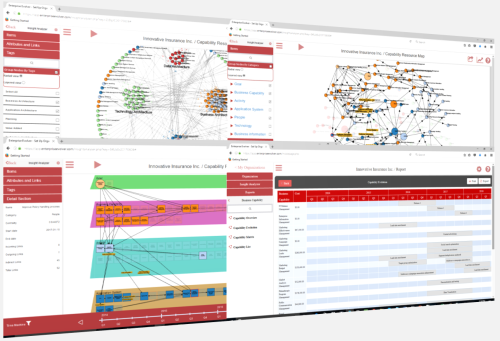 Get a comprehensive view of your organization structure, business capabilities, application systems and customer journeys. See how everything fits together to deliver value and generate revenue. Enterprise Evolver makes it easy to capture the big picture. You get insights on core capabilities that drive transformation initiatives within a single platform.



Define what an organization must be able to do to successfully execute its strategy using capability-based planning. Create capability roadmap and understand how business capabilities will evolve to support a business transformation. Understand the cost of delivering a capability and share resources across many capabilities. Evolver makes it easy to map capabilities with resources (e.g. people, process, technology) and relate all aspects of operations logically.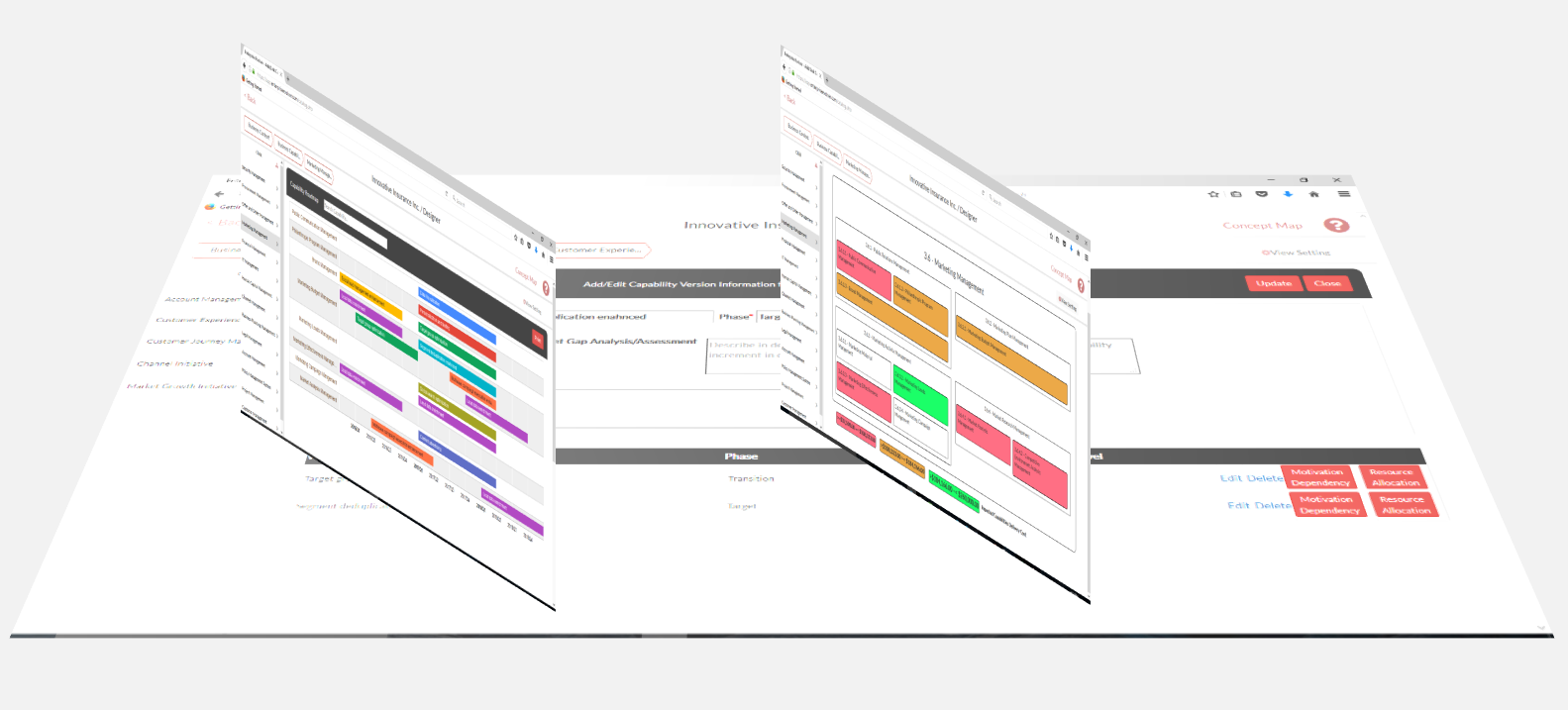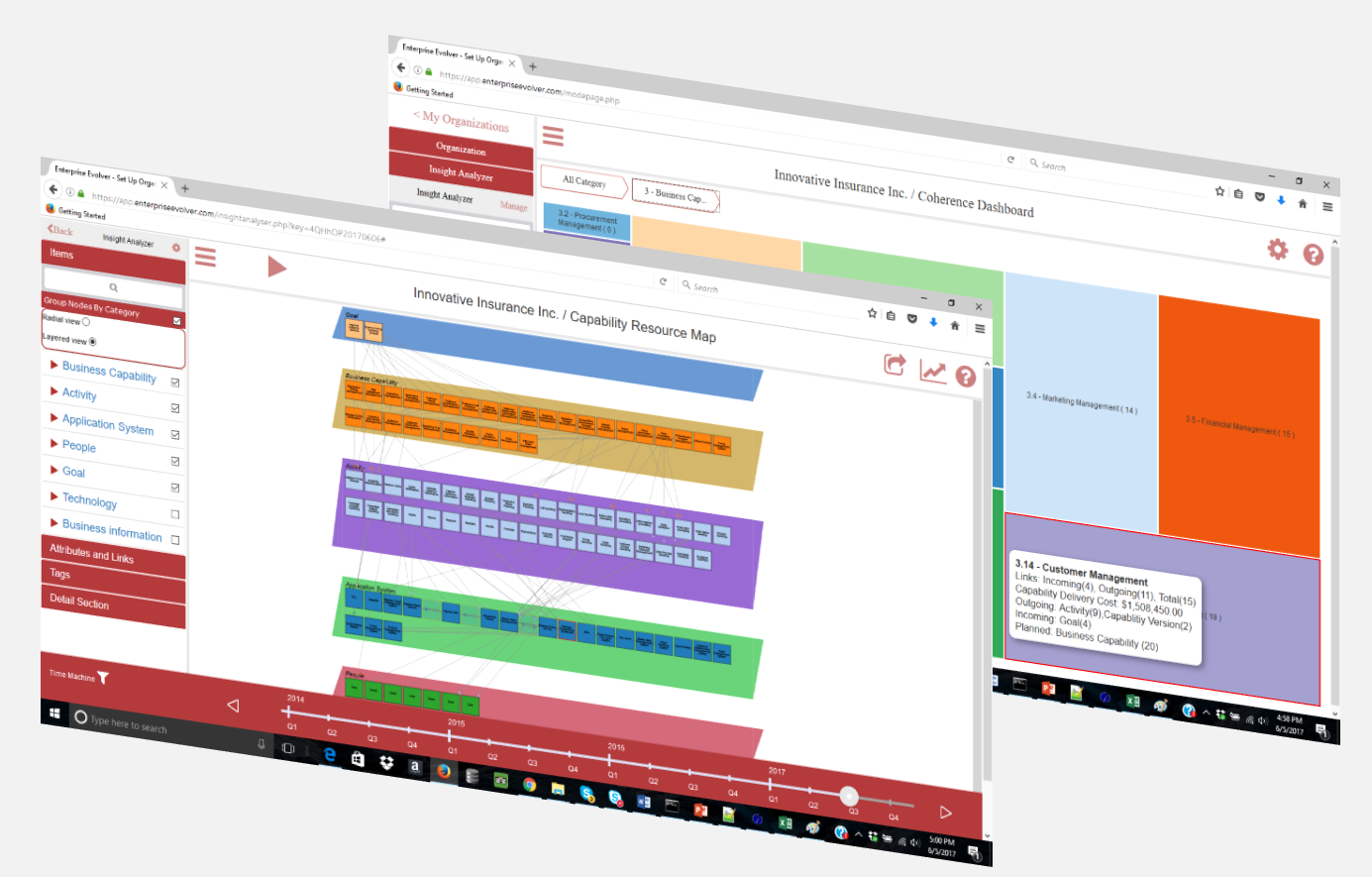 Generate data-driven interactive and highly personalized blueprints and maps to satisfy stakeholder's unique need and concerns. Create the big picture to provide the common understanding of the enterprise so that stakeholders can understand how various business parts are related and fit together. Create network models, layered architecture maps, solution blueprints, customer journey maps or simply a roadmap. Drive alignment between business and IT and build long-term relationships with your stakeholders.





Visualize and analyze complex relationship data dynamically through interactive graph database. Improve organization design, remove duplicates, understand dependencies, impacts and build coherent enterprises. Visualize the evolution of your enterprise with the Enterprise Evolver's time machine feature.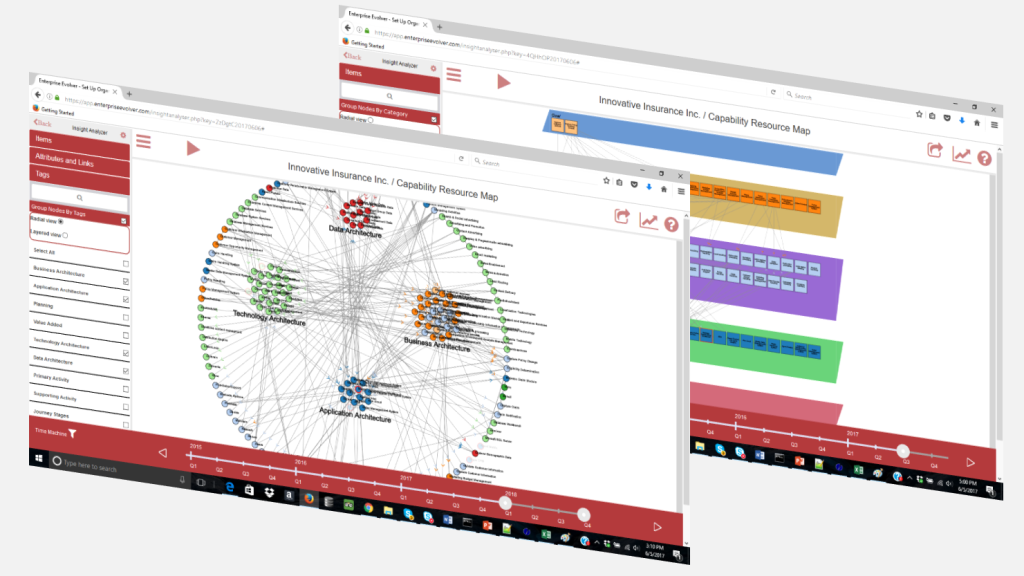 Visualize hierarchical, relationship data and capability planning data from one single coherence dashboard and understand how everything coherently fits together. Perform what-if analysis, understand the cost of developing capabilities, analyze dependencies & impacts and more.


.



Capture various organization structural elements (aka business parts) such as strategy, goals, capabilities, resources, data, people, application systems, and their relationships.  Visualize the meta model through an interactive graphical interface