We have added two new features. The first one is about a tree view feature in Designer. This feature works like a windows explorer. On the left panel, click on the icon

.
Select a category, it will display all the data under the category, you can browse and navigate your hierarchical data and display the data of the folder and subfolders. The item level detail data is visible only on the right panel. This feature makes it easy to locate and navigate a particular item quickly. When you click the icon 

, it will take you back to the original state.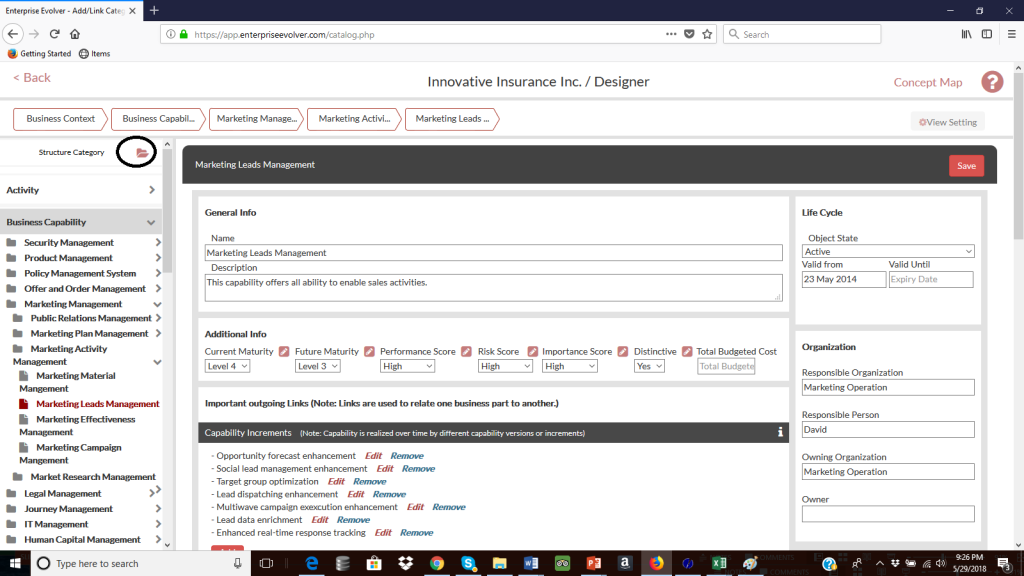 T
he second feature that we added is to provide you a way to customize the code values available under Additional Info section which are accessed from the item page. Click on the edit icon from any code field (eg current maturity, performance score etc) 

.  A small window will pop up, from here you can modify, delete or add a new code to the list.