Some new improvements are coming soon in the Designer module. The UI has many new improvements that simplify the way you capture data, perform capability based planning and establish links and relationships. The way you capture a hierarchy is changed. There is an 'Add New' that you will use to create hierarchy and links. The 'Add New' button has two options:

Folder – The folder feature is used to capture higher levels in an hierarchy 
Item – The item feature is used to capture the lowest level in the hierarchy. 
When you click the folder option, you can only capture the name and a description of a folder for the category in question. In the item page you can capture many other details such as life cycle, organization and person responsible. 
You can also add/modify folder from the context menu option on any category. Many of the old options for adding items, adding links and tags have been removed. When you navigate to the last level of the item in an hierachy, it opens an Edit item page. On this page you have options for performing all the operations such as adding Links and Tags and updating the existing information without switching to any other page.
You will no longer have links and tags on the list view.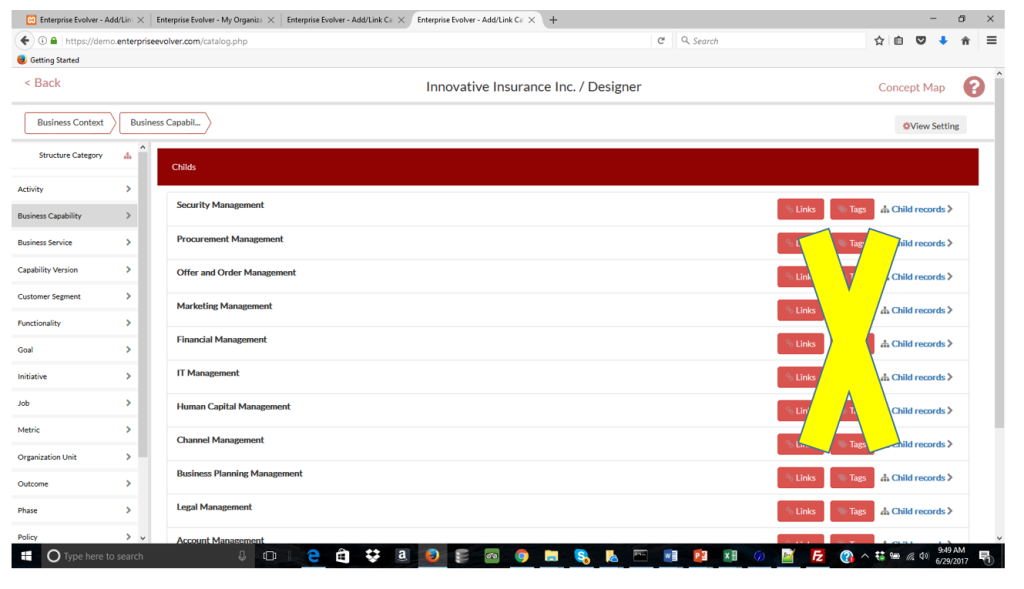 You can also continue to create an hierarchy visually as usual. There is no change in the import feature.
The context menu is also reorganized, you will no longer use the context menu to add links/tags or update item. All these operations are available on the Edit Item page itself.
Please do provide us some feedback and let us know what you think about these new enahncements.